We are proud to represent these companies.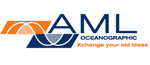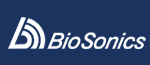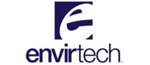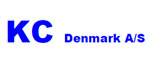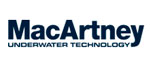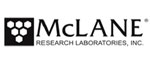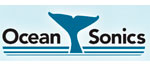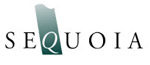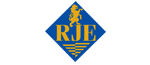 AML Oceanographic
AML Oceanographic manufactures equipment for measuring physical parameters of water as: conductivity, temperature, pressure, turbidity, pH, chlorophyll, dissolved oxygen and the sound velocity.  Its products range from mini flexible sensors for integration into ROVs, AUVs, or other systems more robust and totally autonomous sensors, with battery and memory for logging or anchoring.
BioSonics Inc.
BioSonics offers the widest range of hydroacoustic solutions for monitoring and assessing aquatic biological and physical resources. It is a big company producer of scientific echosounders provides the same scope and variety of hydroacoustic products, services and support. Your engineering and production teams design and manufacture standard or customized complete hydroacoustic hardware and software systems.
Envirtech
Envirtech is an Italian private company established since 2009 to manufacture, deploy and maintain data acquisition networks on the sea surface and the seabed. Produces complete Meteo-ocean systems such as maritime buoys and river buoys with varying sensors coupled to meteorological and hydrological stations fully autonomous with solar panels and varied telemetry (radio frequency, GPRS, GSM, EDGE and satellite). The company develops its systems following strict quality control standard ISO9001-2008 certified.
Helzel Messtechnik, GmbH
Helzel Messtechnik GmbH was founded 1995 by Matthias Kniephoff and Thomas Helzel. Both founders are technical related engineers, Matthias Kniephoff with a specific focus on digital electronics and software. The Helzel creates systems used in high frequency generation and processing radar signals. Yours main business areas are: measuring systems, signal sources, signal processing, high frequency amplifiers, environmental and oceanographic measurement systems.
KC Denmark
KC Denmark A/S is a company specializing in development of various types of sampling equipment for oceanographic, environmental and pollution Investigations. It is a global supplier of equipment to universities, research institutes, municipal authorities and consulting engineers specializing in environmental and pollution affairs.KC Denmark enjoys undertaking any task involving design, development, manufacturing and testing of submarine instrumentation and equipment.
MacArtney
MacArtney Group is a privately owned corporation established in 1978, a global supplier of underwater technology specialising in design, manufacture, sales and service of a wide range of systems to oil & gas offshore operators, surveyors, the renewable energy sector, ocean science institutes and navies around the world. The company offers an extensive variety of advanced and reliable products and system solutions spanning from subsea cables and connectors to state-of-the-art integrated packages, including fibre optic telemetry, underwater cameras and lights, oceanographic instruments, marine winch system and remotely operated towed vehicles. All the products supplied are designed and tested to supply high quality, efficiency and reliable performance in the challenging underwater environment.
McLane Lab
McLane Research Laboratories, Inc. was founded in 1983 to provide advanced time-series samplers and engineering design services to the international oceanographic community. Your product lines include a range of bio-geochemical/physical oceanography sampling and profiling instruments for use in oceanographic research and environmental monitoring.
Ocean Sonics
Ocean Sonics is an ocean technology company that designs and manufacturers digital hydrophones. The company's goal is to make the best digital acoustic listening instruments available. On February 1, 2012 the company Ocean Sonics was formed to assume the role of designing and manufacturing the icListen Smart Hydrophones, leading Instrument Concepts back to its roots as an engineering services and custom design company.
Sequoia Scientific
Sequoia's business line is focused on the development of instrumentation and software for environmental monitoring. The company's technical expertise is on electro-optics area, with development of equipment for particle analysis (concentration and size distribution).
RJE International
RJE has 25 years of experience blending technology and science to create products for underwater markets. We harness new technology and apply a high level of durability to create equipment for your specific needs. Our quality control and rigorous testing creates proven products that deliver. From off the shelf Pingers and Receivers to custom products – the only limitation is your imagination. Explore the possibilities with RJE.