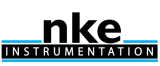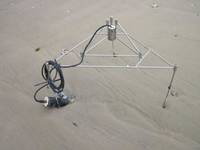 Study of mudflats or beach level variations in relation to tidal currents, swell…
Monitoring of erosion or sedimentation rate of coastal, estuarine, port or river beds.
Waver recorder function.
Distance measurement : 
Range : 20 to 200 cm Resolution : 0.41 mm
Accuracy : 2mm in the range 20 to 70 cm
Accuracy : 5 mm in the range 20 to 200 cm
Acoustic transducer frequency : 2MHz , 3.6° opening at –3dB.
Water height measurement range : 20m (maximum immersion 30m) Accuracy : 6cm, resolution : 0.8cm.
Internal clock with calendar.
Automatic start of measurements controlled by water height.
Sampling rate : programmable from 1s to 99hrs.
A fast and cyclic acquisition mode allows to monitor the swell thanks to the water height sensor.
Memory autonomy : eight months at 5 min sampling rate.
Energy autonomy : up to 4 years, at 5min sampling rate. User replaceable Lithium batteries.
DATASHEET:
http://www.nke-instrumentation.com/fileadmin/produits/pdf/Enregistreurs-final/UK/ALTUS_UK2.pdf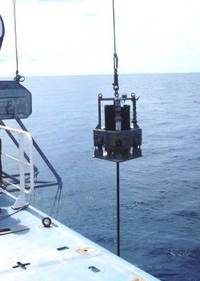 Este novo aparelho permite a realização de dois tipos de medição:
Determina os parâmetros hidráulicos do sedimento baseado na dissipação da pressão intersticial gerada pela ação do piezômetro. Identifica e quantifica os gradientes hidráulicos nas camadas sedimentares.
Detecção de processos responsáveis pelo excesso de pressão intersticial ( Gradiente termal, dissociação de hidratos de gases, choque sísmico, migração de fluido). Quantificar o efeito desses processos imprevisíveis na geração e dissipação de pressão intersticial.
DATASHEET:
http://www.nke-instrumentahttp://www.nke-instrumentation.com/fileadmin/produits/pdf/PDF-230413/FONDS_MARINS-PIEZOMETRE_V2_NKE-UK.